SEO Company Chicago - Aspiring Web Design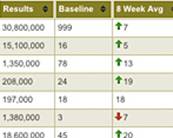 Search Engine Optimization (SEO) is the process of positioning your website to rank highly on search results pages for the most relevant keyword searches. SEO has the best long-term return on investment because once your site ranks for important keywords you do not pay for each additional visitor to your site. This doesn't, however, mean SEO is free. For most competitive keywords there are a number of ongoing actions you must take to achieve good rankings and hold them for the long run.

The components of SEO are pretty simple:
Add content on your website that includes your target keywords. Continue to add original content as often as possible.
Get other sites to link to your site. Each link to your website counts as a vote. Not all links are equal but the more the better.
While the tactics are simple, execution is often grueling. If you don't keep up with your program, you'll never see the results you want. Aspiring Solutions Web Design has teams of writers and link builders who have the expertise and discipline to keep your campaign running day after day and month after month.

Why our SEO works
All SEO engagements start with selecting keywords. We've refined our keyword selection process so that we can find keywords for your business that are relevant yet not impossible to rank on.
We conduct an audit of your website and provide instructions for changes that will help maximize the chances of your website ranking on your targeted keywords. If you can't make the changes yourself, you can hire us to make the changes for you.
Each month, our US-based writers will write articles that contain your targeted keywords and then submit your articles to sites across the web. Our article distribution process will also submit the content to RSS aggregators, social bookmarking sites and other user generated content hubs. Each of these return links counts as a vote for your website.
We also provide optional on-site content development and PR services when needed.
The Aspiring Solutions System Tracks Everything
The entire process is tracked in our SEO reporting tool and reports can be automatically sent to you. You'll have full access to the content we write, links that we build as well as detailed tracking of SEO rankings from start to finish.

Ranking tracker


See your ranking, organic traffic from the keywords and estimated search traffic in one place.
Important benchmarks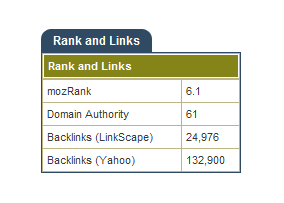 See SEOmoz and Yahoo domain authority and link statistics.
Content writing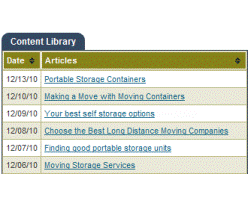 Track and review content developed for your campaign.
Track submissions
Get statistics on how many submissions of your content have been done.