My Customer Review

Aspiring Solutions, My Customer Review feature is a feedback and word of mouth marketing tool. It all starts with your existing customers. We use email to get your customers to spread the word about your business. Not only do you collect feedback that can be used on review sites or your own website but we can track referrals for special incentives.

Here is customer review feature works:
Setup an auto-responder for your new customers or new deliveries using our email feature. You can manually load lists or use our automatic feed tool to gather the email addresses.
My Customer Review sends an email on your behalf with a link to a custom branded review page. You can customize the email and the request to write a review.
The new client scores your business and writes a review. My Customer Review saves the review in our database for syndication or use on your website.
The client can then forward the review to their friends via email and write a personal introduction.
My Customer Review remembers who your client referred and if they become a customer it notifies your business.
My Customer Review also allows you to include social networking widgets like Facebook to encourage customers to further spread the word about your business.
Request reviews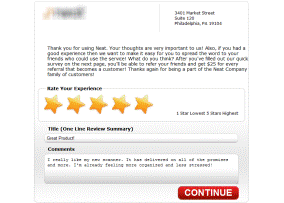 Create an on-demand branded review form hosted at mycustomerreview.com
Review feedback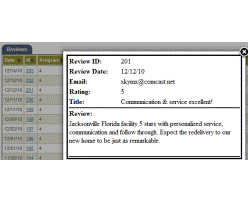 See the details for all captured reviews.
Share review with friend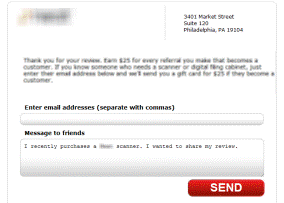 Share your review with friends via email. Keep track of referrals for special incentives.
Add social widgets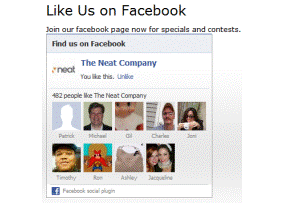 Add social widgets to request that your customers follow your business on Facebook and other social sites.
Track statistics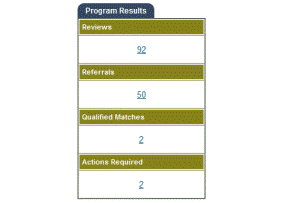 Keep track of reviews, initiated referrals and new customers from the program.
Create custom invitations
Create an invitation email to your new customers and embed a link to a custom landing page.